Introduction
Do you need help to find your way in the Dutch temporary agency sector? artra offers the possibility to attend a full course in English about everything you need to know about laws and regulations for temporary agencies. Are you a recruiter, consultant, HR employee or manager in the temporary or secondment industry and is your English at least at B2 level? Follow the course Collective Labour Agreement and Regulations in the Netherlands! This course is entirely taught in English by a certified teacher. The teacher also has broad experience within the temporary agency sector.
Why you need extensive knowledge of the Dutch Collective Labour Agreement and regulations
In order to perform well at your job as a job market professional, it is necessary to have broad knowledge of the Dutch labour law and the Collective Labour Agreement (CLA) for Temporary Agency Workers in the Netherlands. After following this course, you are able to inform clients and temporary workers about anything regarding labour laws, regulations and current events within the industry.
After following this course:
You know everything about the Dutch labour law and Collective Labour Agreement for Temporary Agency Workers.
You are able to apply your knowledge in your daily work, and know where to find the information you need
For whom?
This course is an excellent fit for junior employees in the temporary or secondment industry, who are either native speakers of English OR speak English at a sufficient level (mbo+ level/B2 level or higher). This course is also interesting for anyone who wants to learn more about the laws and regulations in the temporary agency sector in the Netherlands. Your proficiency in English will be tested during the intake. This is necessary to judge if your proficiency of English is sufficient to take this course.
Duration
This course consists of 6 sessions, each from 13:30 to 16:30. In addition to the training, you will need to study for a total of 80 hours. You will have to study the theory, do assignments and other preparations for taking part in the sessions.
Examination
After taking part in all the sessions, you will test your knowledge in a final exam during the last session. You will make this exam on a laptop, so it is important that you bring one to the final session. The exam covers everything you have learned during the course. Note: this is not the official SEU-exam. If you pass this exam, you will receive a special certificate. Do you fail the exam? Don't fret, you will still receive a certificate of participation for completing the course.
Investment
The course Collective Labour Agreement and Regulations in the Netherlands costs € 1.175 (excl. VAT).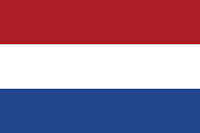 Vertaal naar Nederlands
Inhoud
General labour law
ABU NBBU Collective Labour Agreement
Documents you need when working in the Netherlands
Data protection
Discrimination
Social security (WW, ZW, WIA)
Calculating a fee
Illness and disability
Working conditions
Dutch Work and Care Act (WAZO)